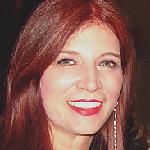 TRIAL LAWYER
APPELLATE ATTORNEY
PALM BEACH DIVORCE LAWYER

The Law Offices of
LISA MARIE MACCI, P.A.
lisamariemacci@gmail.com



Suite 324 Atrium
2255 Glades Road
Boca Raton, FL 33431
561-361-8528

Lisa Macci is licensed in four states and has been practicing law for 28 years. She has extensive family law litigation experience. In addition to her appellate practice, Lisa accepts trial-level family law cases in Broward, Dade, and Palm Beach Counties... continue reading.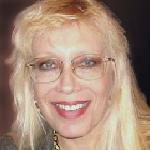 FAMILY LAWYER
APPELLATE ATTORNEY
BROWARD - PALM BEACH

The Law Offices of
ELIZABETH J. KATES, ESQ.
lawyer@argate.net



(Coconut Creek)
4411 NW 10th Street
Pompano Beach, FL 33066
954-979-8783

Elizabeth Kates (JD, LLM taxation) has been a lawyer for 36 years. In addition to family law appellate work, consulting and writing for lawyers around the country, Attorney Kates maintains a family law and estate planning practice in South Florida... continue reading.